UBM's electric motorcycle currently competes in two world competitions: MotoStudent and Moto Engineering Italy. These are the two most established motorbike competitions between university students and offer numerous opportunities for sponsors to gain visibility. The goal of these races is to ensure that students apply the knowledge acquired during their studies to concretely realize a racing motorbike prototype. A multidisciplinary background is the key element of the project. That's because the jury considers the work both from the industrial point of view and from the sporting one, evaluating the design, cost, innovation and performance of the motorbike in the same way.

The
MotoStudent Competition
, promoted by the Moto Engineering Foundation and TechnoPark Motorland, challenges university racing teams from all over the world. The main event happens every two years. Our team debuted in the 5th edition of the Electric category
, and won the 6
th
 edition of MotoStudent (18 July 2021).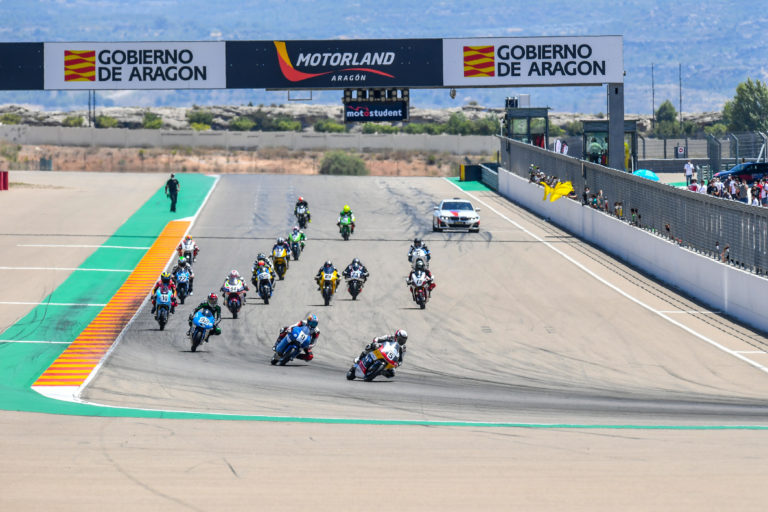 Moto Engineering Italy
is organized by MES (Motorsport Engineering Society), and was born from the dream of bringing innovation and technology into the motorcycle field. Their goal is to lead university research on the most pending requests made by the leading companies in the sector, testing the knowledge acquired during the development of the motorcycle 
on the field
. This race is the newest opportunity to compete with other teams and show the world our expertise in motorcycles.
We proved our efficiency and skills in this ambit 
in the latest competitions 
and we are now ready to demonstrate it again for the future. It's a pleasure for us to compete on these circuits against other teams, being a part of this huge organization along with it's well-known sponsors.