Great day for the team, traveling to Turin on the occasion of Automotoretrò, an annual event dedicated to historical motor racing.
At the important trade fair event (hosted by the Lingotto Fiere spaces), a team delegation accepted the invitation of ASI – Automotoclub Storico Italiano – to tell about our project, our ambitions and seasonal goals.
​​Ample space has been given to Edoardo Galletti – Team Principal, Alessia Frassine – Marketing Manager and Rosario La Rocca – Team Technical Director. The intervention of Avv. Roberto Loi, President of ASI, who recalled his closeness to the students both for his passion for engines and technical development and for his youth in motor sporting. He also emphasized the need for young people, successors who have a passion for culture.
His important words will surely spur the group to commit themselves even more to give their best in this new competition season.
The first race that will see us involved will be at Varano De 'Melegari, from 19 to 23 July.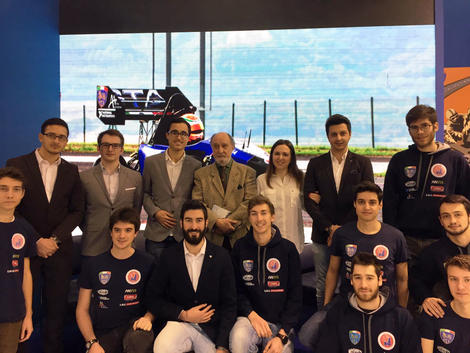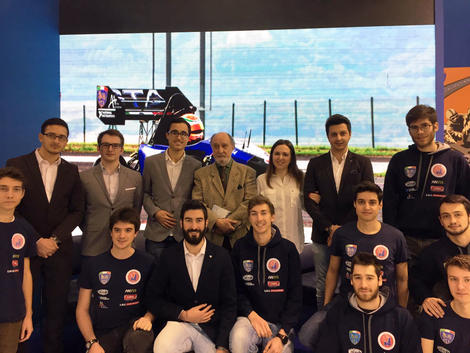 ​A reality like ASI that since 2012 believes in UniBo Motorsport confirms the validity and importance of the project, destined to grow more and more to help train new young people who are more aware and prepared for the world that awaits their studies.